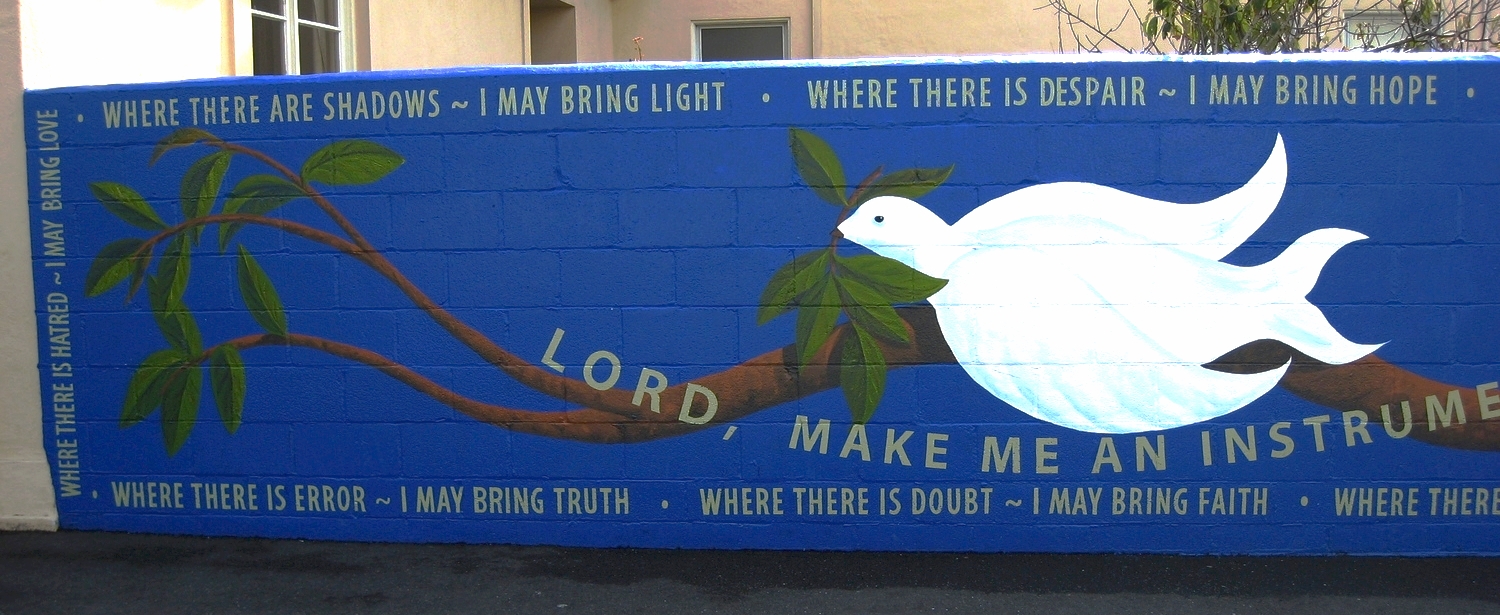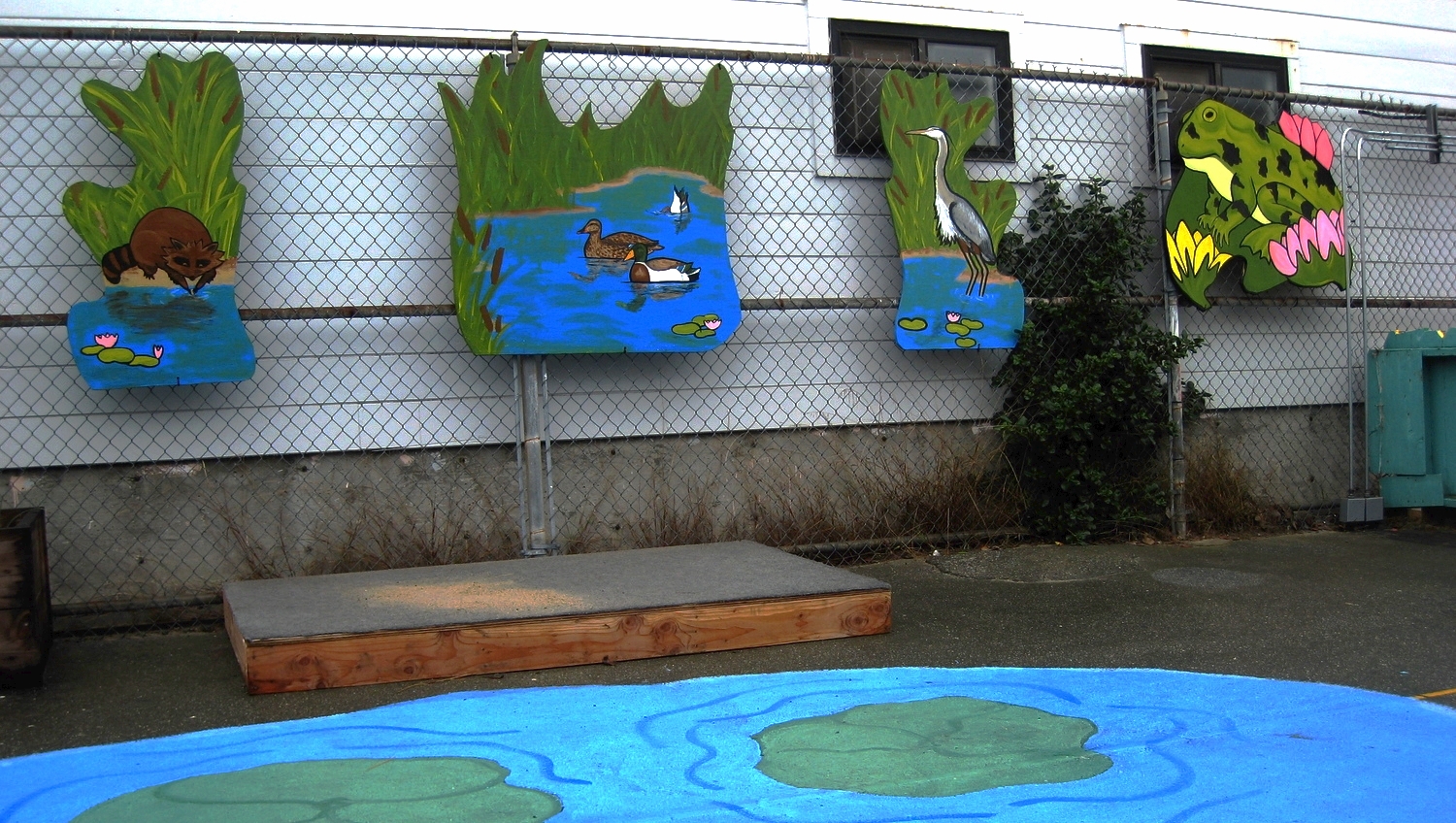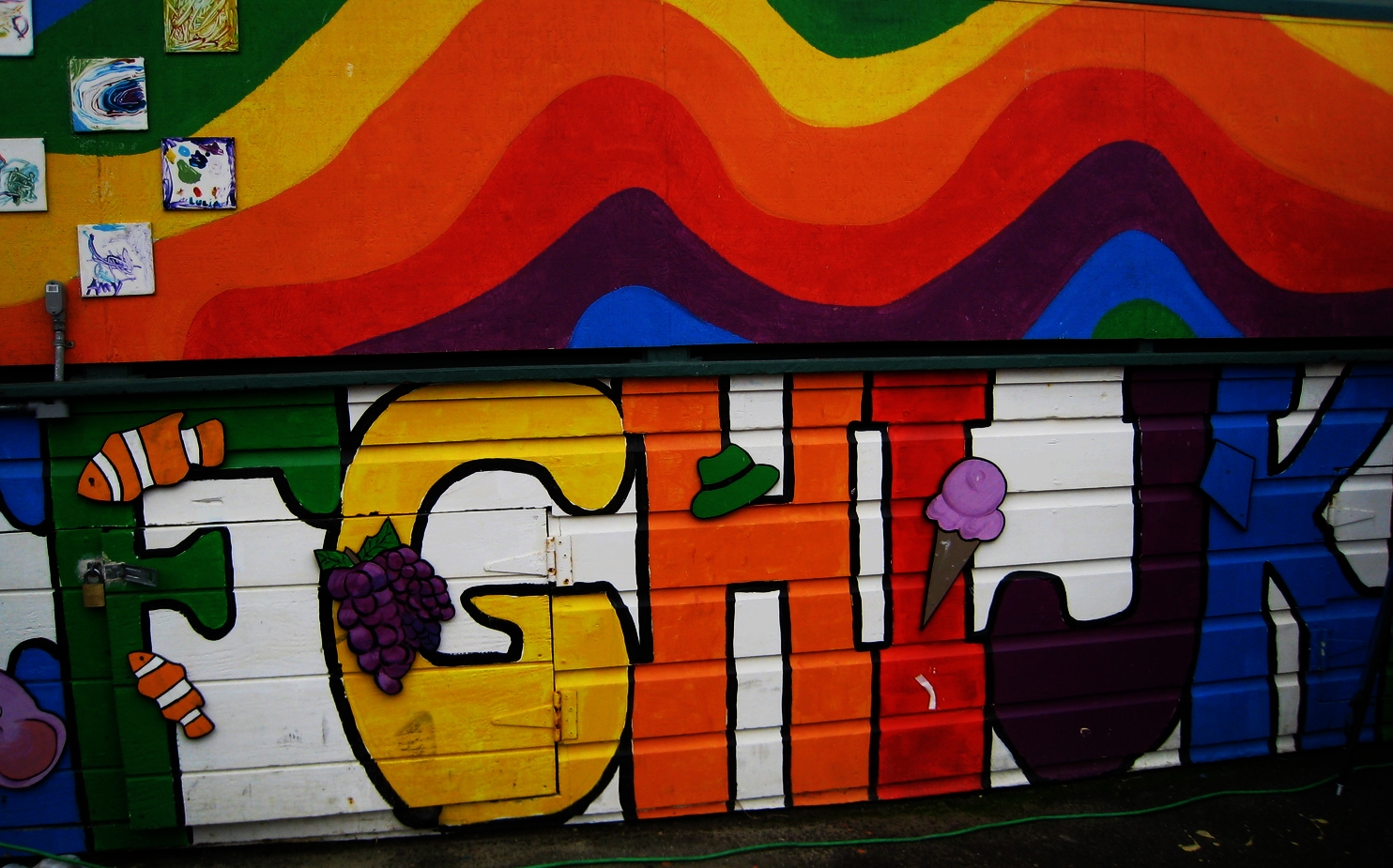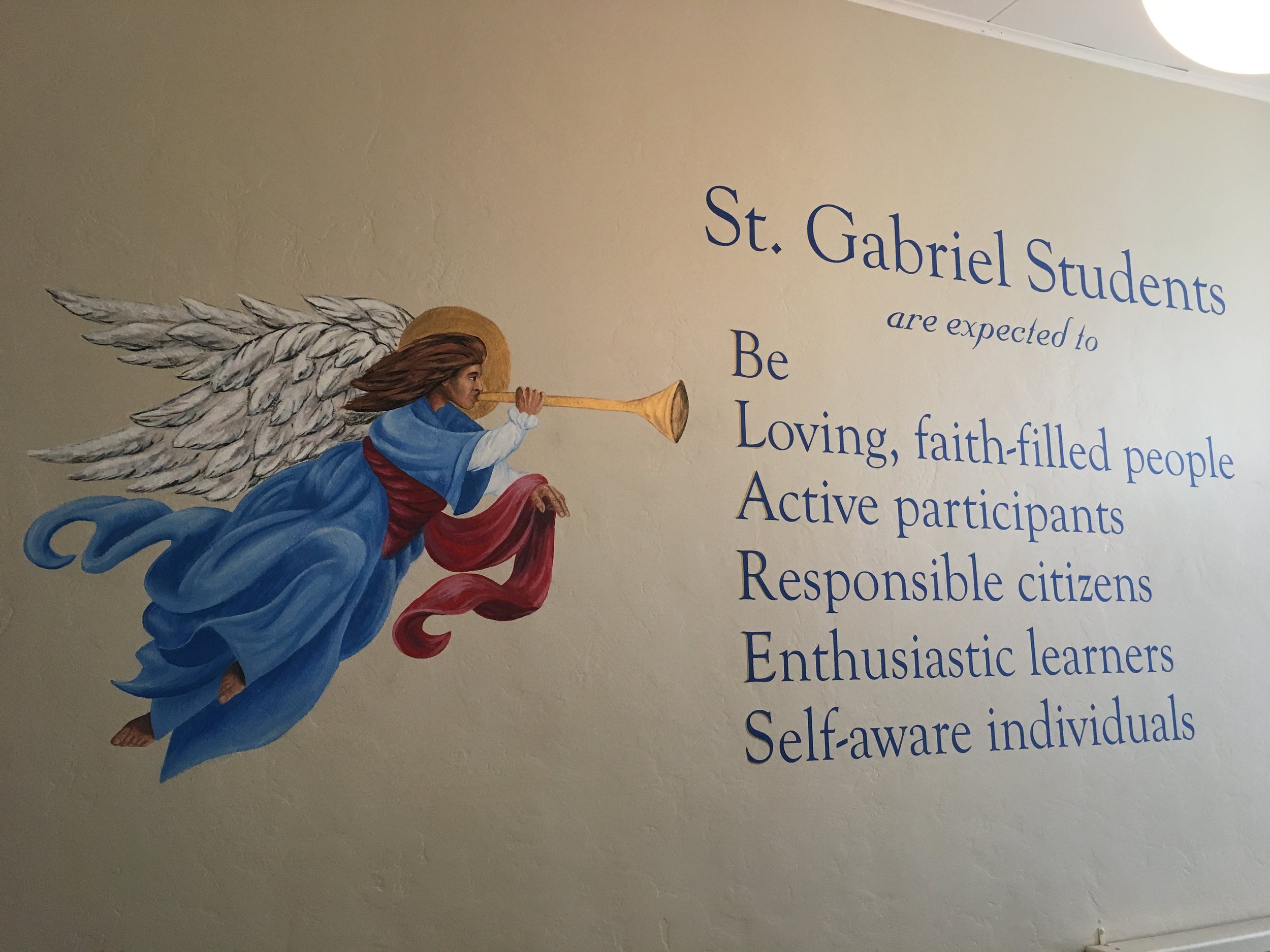 St.Francis and the Animals Mural
St. Gabriel School, 40th Ave @ Ulloa St,, San Francisco, CA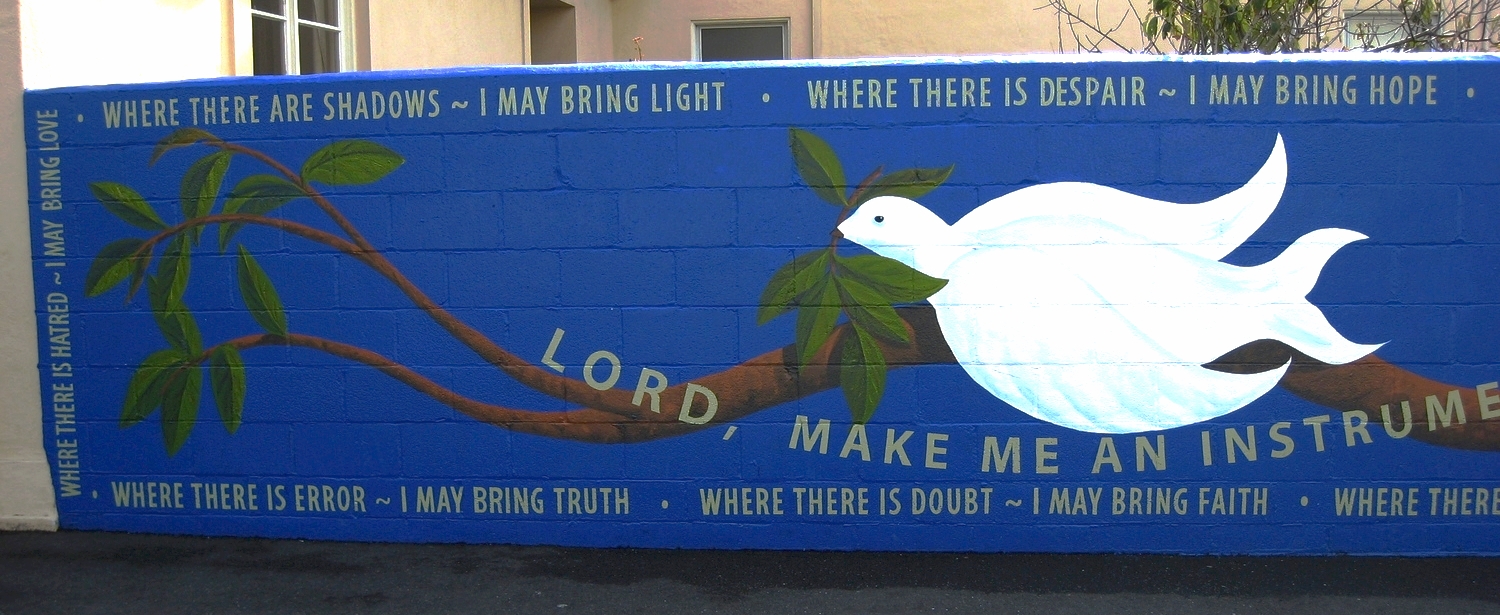 St.Francis Prayer Mural
St. Gabriel School, 40th Ave @ Ulloa, San Francisco, CA
Bug Mural
Playmates Preschool, 42nd Ave @ Santiago, San Francisco, CA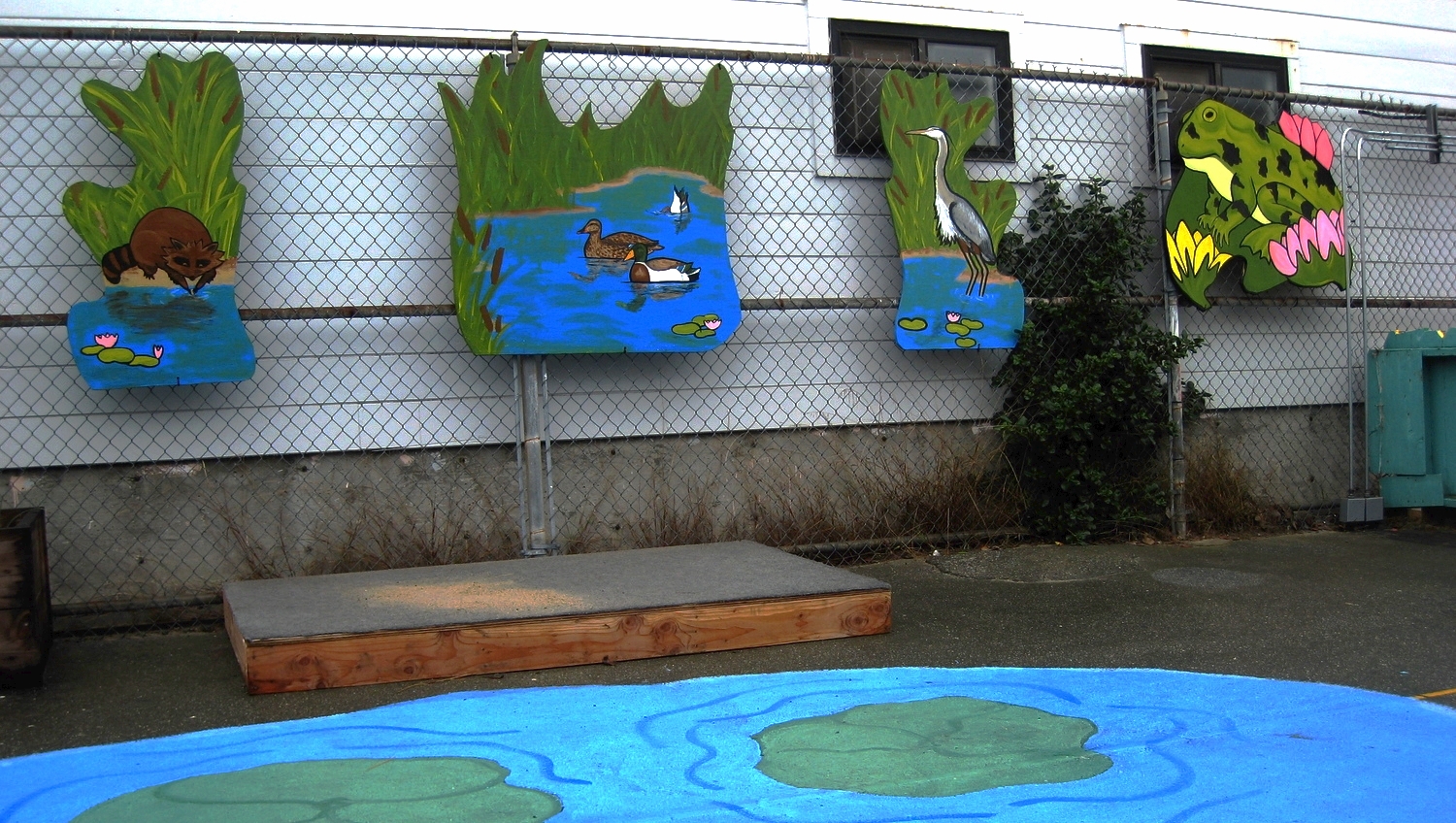 Nature Pond Installation
Young 5, 41st Ave @ Taraval, San Francisco, CA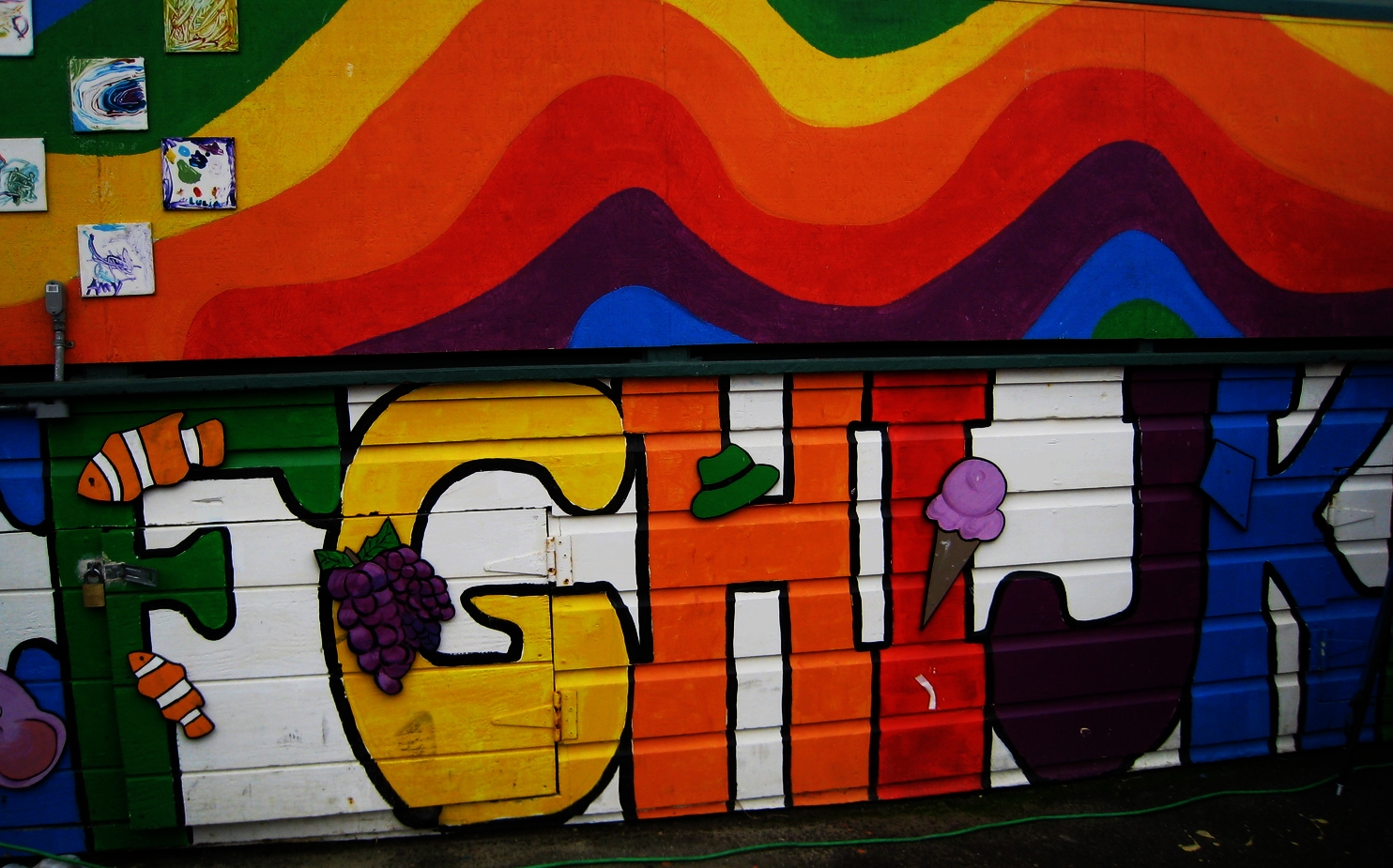 ABC's in 3d Mural
San Francisco, Ca
3' x 60' with painted plywood cut outs
Bug Mural 3D
Playmates Preschool, 42nd Ave @ Santiago, San Francisco, CA

Play in 29 Languages Mural
This mural is dedicated to the many brave immigrants of the Sunset District of San Francisco. I wanted to welcome them to play with their children in their neighborhood park in their own language. Often, when my children were small, I would be the only native English speaker in the park. I can't imagine what it takes to move to a new continent to raise you children.
South Sunset Playground, Vicente@ 40th Ave, San Francisco, CA
St. Gabriel
Painted mural in the entry way of St. Gabriel School in San Francisco.