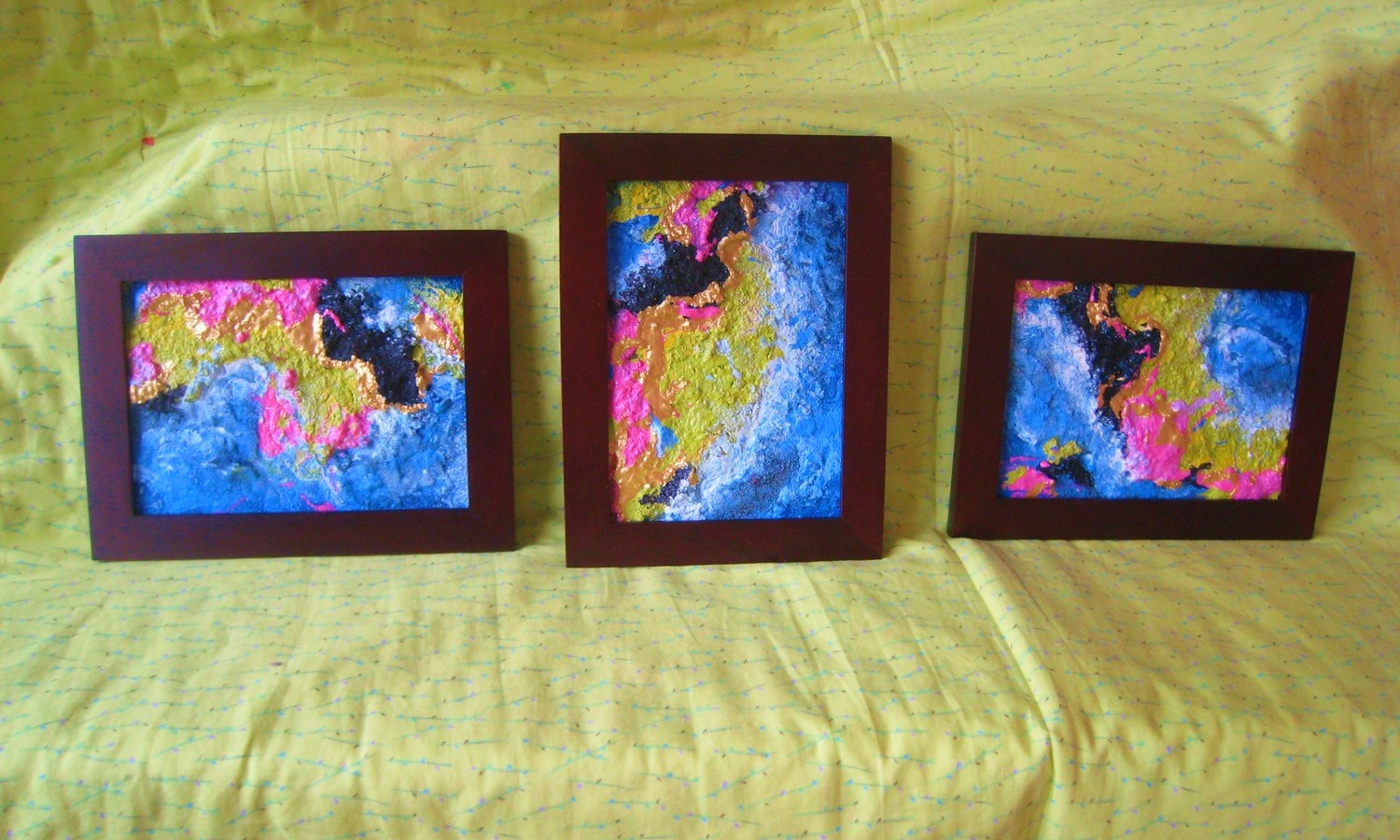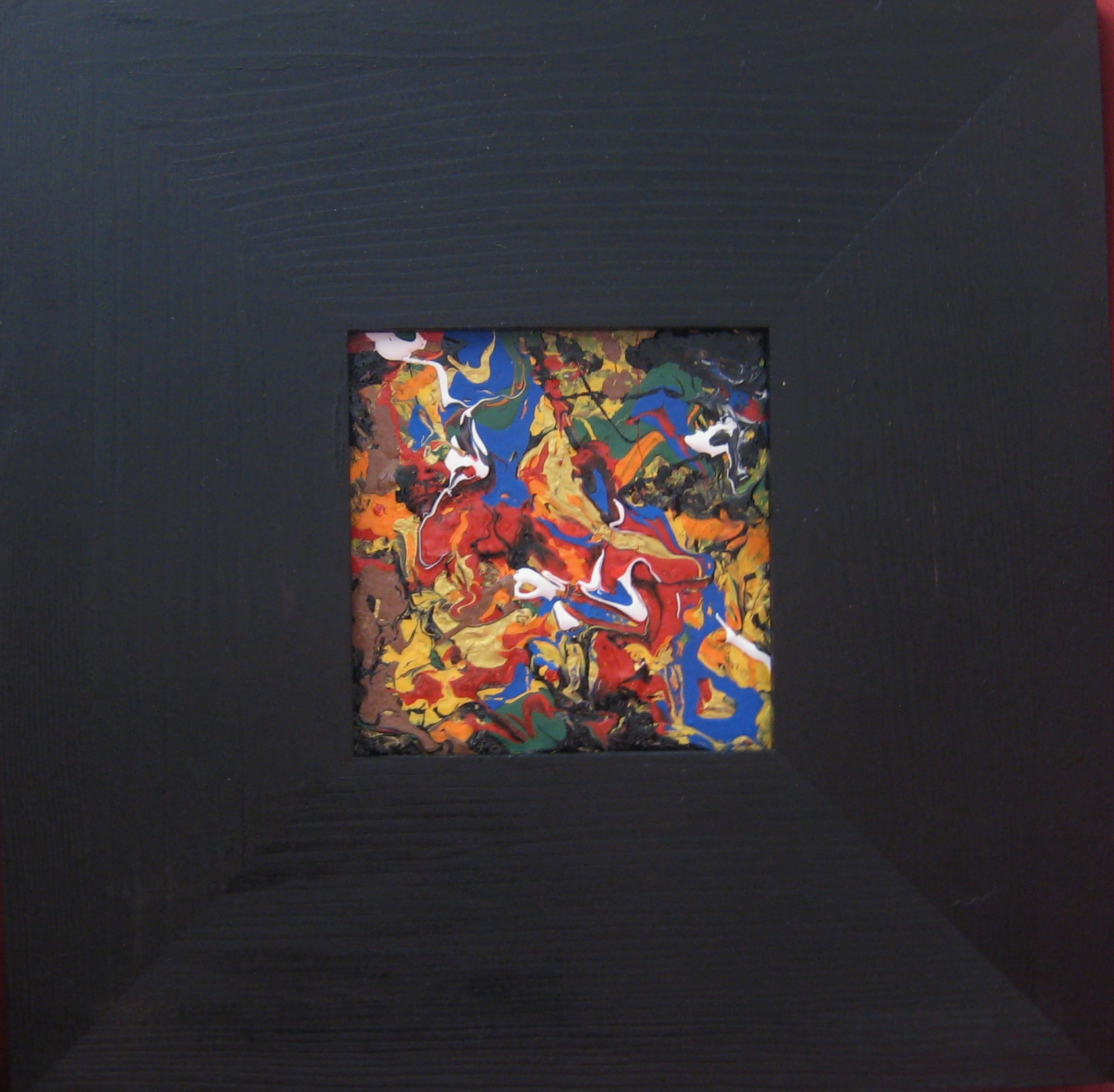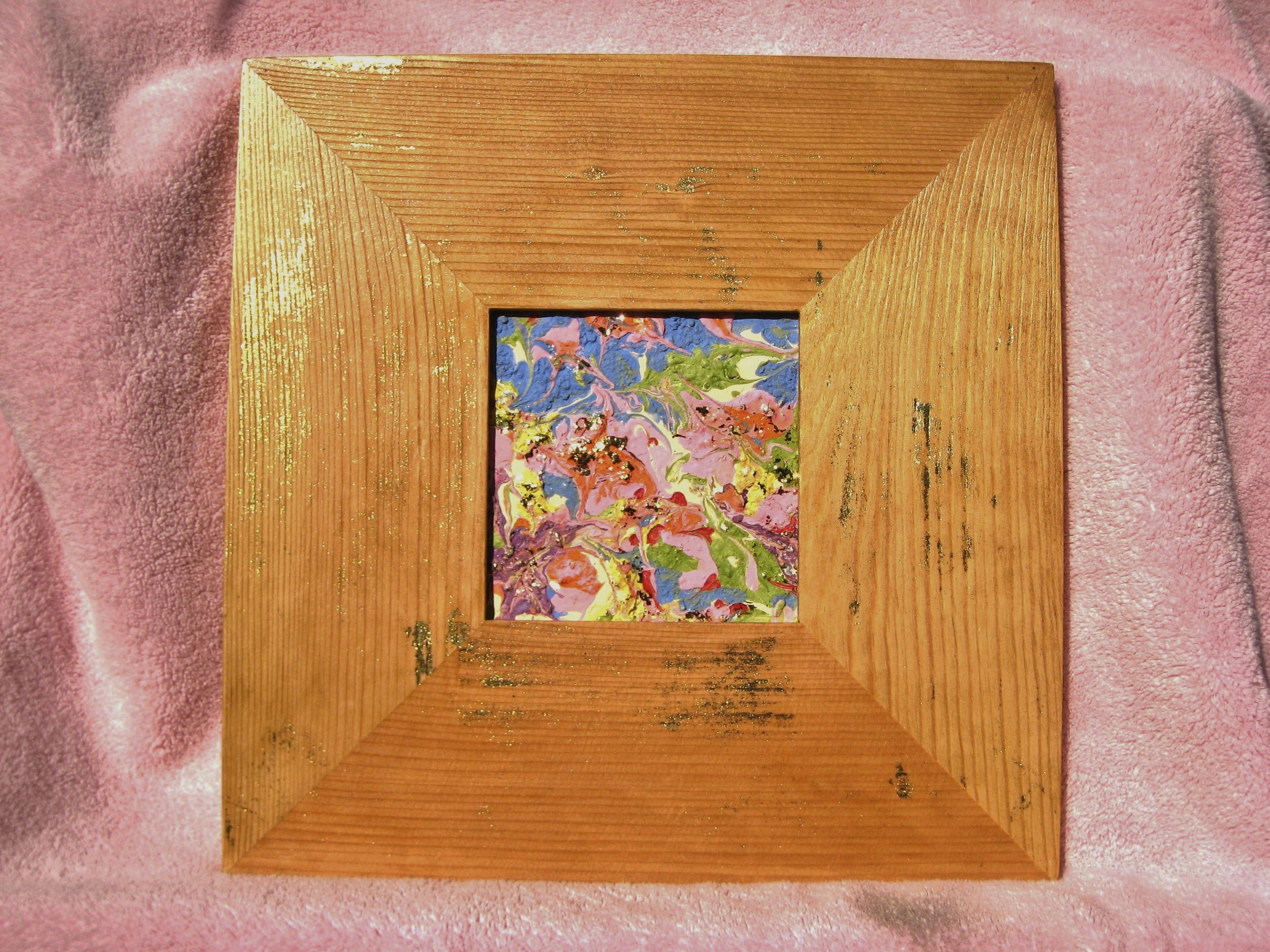 Ocean Beach Dog Memorial for Brandy
This Cremation Ash Painting was created for my dog Brandy, who loved Ocean Beach. Grass from Fort Funston and her dog tags are collaged into the work, along with some beach sand from her favorite spot. Brandy was Rottweiller who died of cancer at age 10.
A Man Who Loved New England
This is one of a set of two cremation ash paintings created for the family of a friend who loved New England. The colors reflect the fall in New Hampshire, where most of his ashes were spread. The painting includes a prayer medallion that was special to him.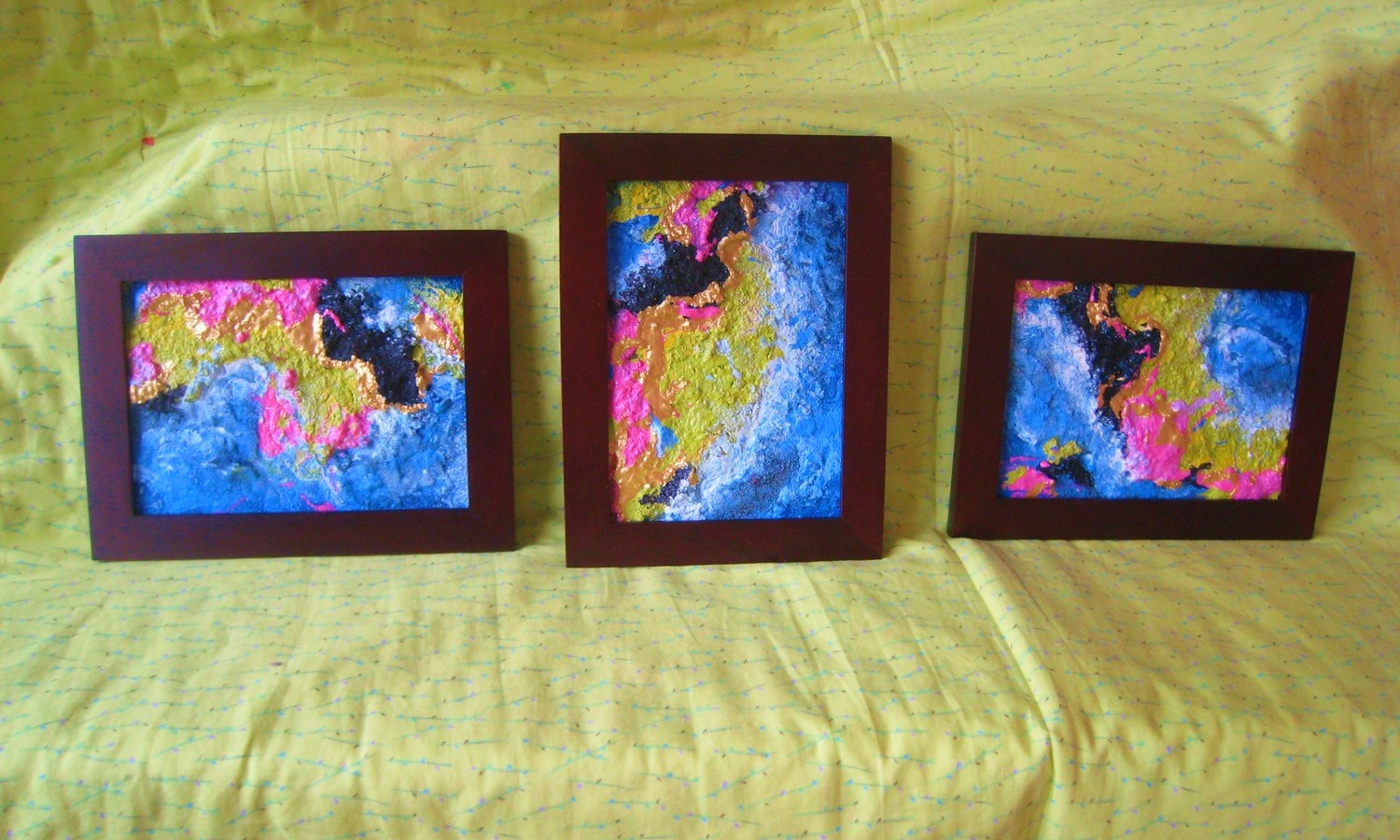 Sacred Ash Painting set of 3, Woman and Her Dog
These cremation ash paintings were created for three sisters who lost their mother. Their mother loved to walk her black standard poodle on the beach. The poodle passed before their mom did and they wanted the dog's ashes included. Mom loved bright pink and her favorite purse was chartreuse. I incorporated these elements, using the dog's ashes in the black and the mother's ashes in the water and colors.
Hawaiian Roots
This trilogy of cremation ash paintings memorializes a Hawaiian man who loved comfortable plaid shirts, and the music and flowers of his island roots. The red flower symbolizes the love and passion that were in his heart and that live on in the memories of his loving family. The music of Iz, a famous Hawaiian singer, played while this art was created.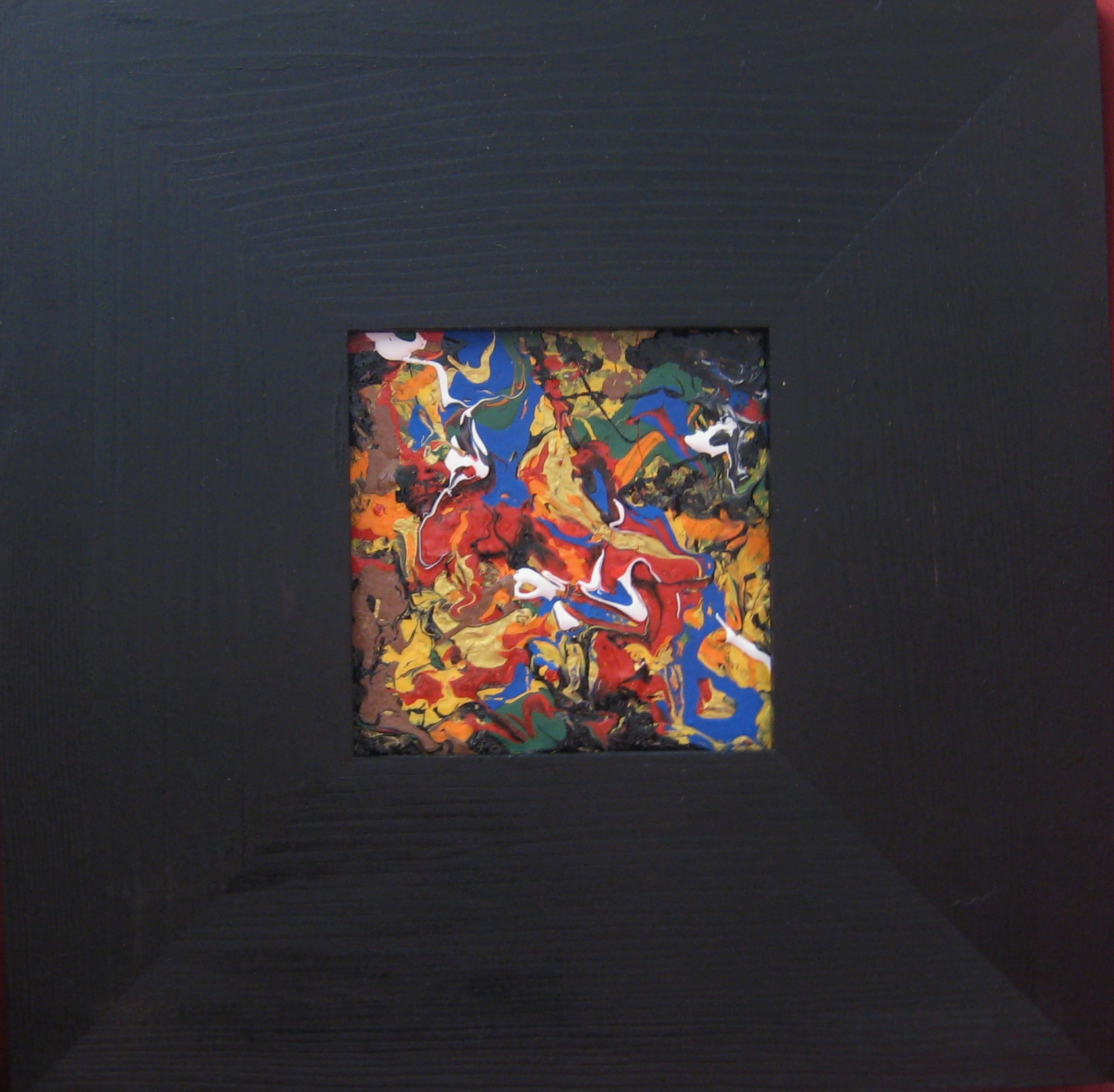 A Man Who Loved New England, 4x4
This cremation ash painting is 4x4 inches in a 12x12 frame. This is one of a set of two created for family members of the deceased.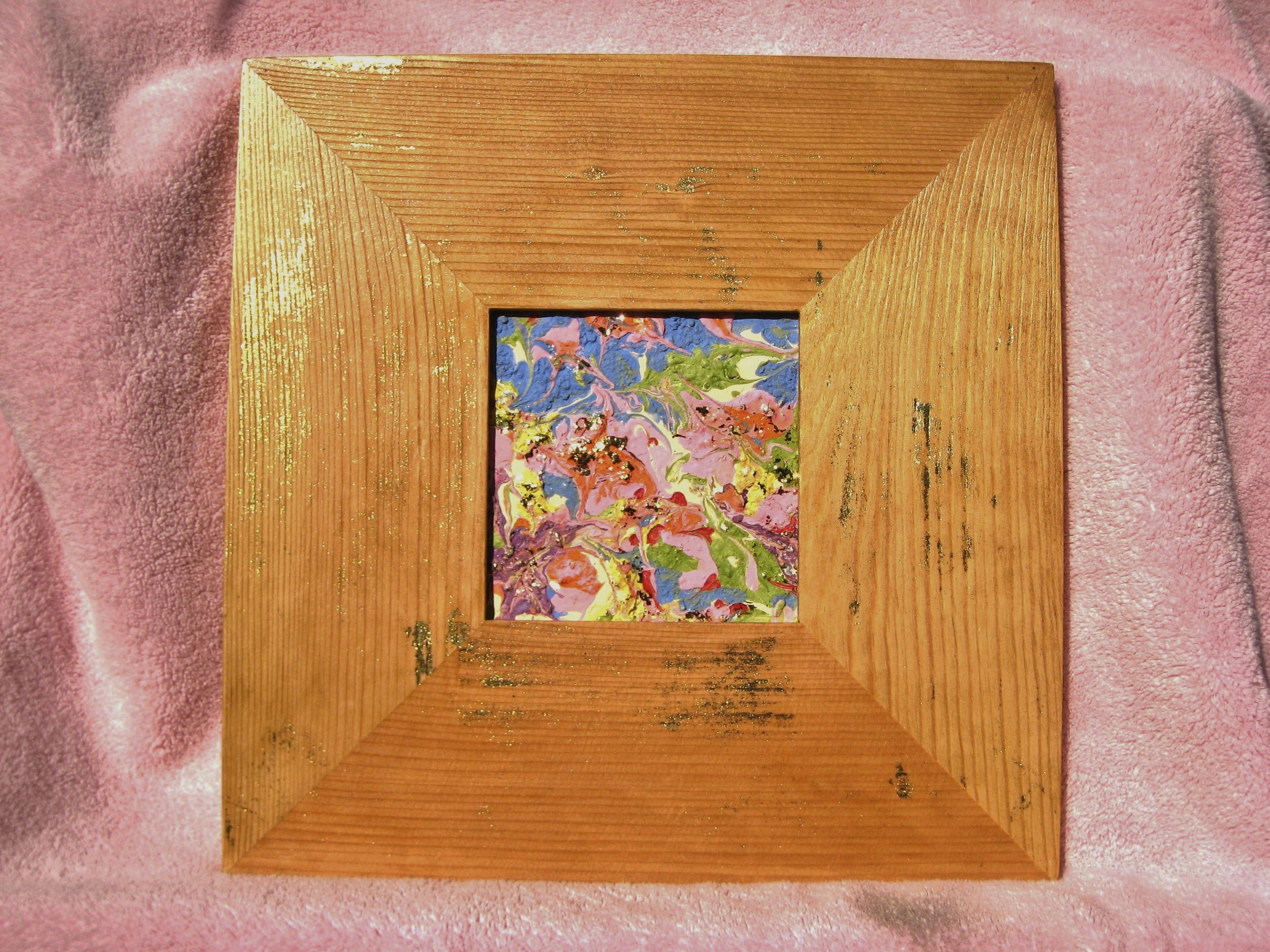 Memorial for an Angel
This cremation ash painting was created for a baby girl who passed before birth. Mom came to feel that baby was an angel in her life and wanted to memorialize her in a way that would be inconspicuous, yet lovely.
4x4 in 12x12 frame with gold brushing.